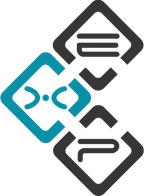 We are a high performance team specialized in building solutions to facilitate and make efficient business processes.
With a balance between the experience of consultants with more than 20 years in the business and new talents with fresh ideas, we generate new approaches to achieve disruptive solutions, but always with the precision of the experience.
Did you acquire new products, tools, licenses and want to know how to materialize good practices in day-to-day work?
Let's make a strategy and use the tools in the best way.
Let's use the new digital resources a favor
Strategy and structure to implement file management and collaborative work.
Security and Compliance
Training and implementation of tools like:
IT Architecture and Migration to the Cloud.
Making the most of the benefits of the cloud requires planning and design; in addition to personnel with preparation and knowledge in specific tools.
We can design your cloud infrastructure, and help you decide what do you should to migrate, what no, and the most efficient way to do it.
IaaS – Infrastructure as a service

PaaS – Platform as a service

SaaS – Software as a service
We can achieve the most complete, safe and cost effective environment in the cloud, we can do for you:
Infrastructure Virtualization

Serverless application architecture

Data Analytics in the Cloud

Cloud strategy for Data Analysis

High throughput ingest and analysis services

Real time and streaming analytics
Value partners for value projects.
We are Cloud Solutions Provider, this means, we can provide Microsoft Services, like:

Microsoft Azure
Microsoft 365
Collaboration Services
Power BI
We are Lenovo Partner, we can provide:

Lenovo Servers
Lenovo Desktops – Laptops
Lenovo Services
| | |
| --- | --- |
| | Pesante Analytics is a consultancy firm specialized in Data Analysis and Business Intelligence |
Lets build long term relationships.
| | |
| --- | --- |
| | The Jampe LLC is a Marketing an Web Design agency, our participation with them is through Cloud Services, and advising. |
| | |
| --- | --- |
| | Asamoda is a clothing company, we support them in the Cloud infrastructure services and operation. |
| | |
| --- | --- |
| | World of Chocolate is Museum and Cafe in Orlando, Florida. We support them through Cloud infrastructure services and IT operation. |
| | |
| --- | --- |
| | Organic Store is an online healthy store, we support the Cloud infrastructure for the web store, payment gateways and data analysis for marketing purposes. |
"The value of a business partner is to be able to get rid of the concerns that day-to-day challenges bring, with the certainty that each challenge will become a resounding success; that is Exprem, the business partner that makes it possible to transcend to the next level, putting at your disposal both a passionate and committed team and the best technology.
With us there will always be space to discuss the next challenge and of course, good coffee!"
Be in contact with us, just send us your information in this contact form or via [email protected] and one of us will contact you back.